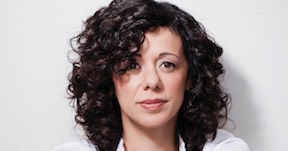 "I have worked with Jeanie LoVetri and Somatic Voicework™ for twenty years and have found her method to be incredibly efficient and scientifically sound. I have been able to consciously work on technique while continuing to develop my artistry and my personal style. I credit Jeannie with the freedom I feel when I sing."
Luciana Souza, Grammy Award winning singer and songwriter.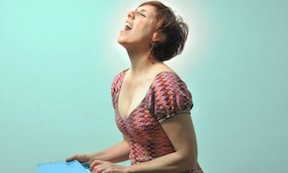 "As a working jazz singer, I have been hired to sing with a tap dancing troupe one week and the next week sing soprano in a jazz opera. The LoVetri Method of Somatic Voicework™ has been an invaluable resource in the functional development of my instrument and has helped me steadily increase the power, clarity and nuance of my voice. No jargon, just nuts bolts information on how the voice works. Get there and thank me later! "
Kate McGarry
Grammy Nominee
Faculty, Manhattan School of Music
State Dept.Jazz Ambassador 2009 -2011
Downbeat Critics Poll Winner Rising Female Vocalist 2016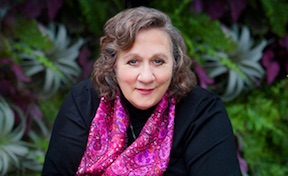 "I have studied with Jeanie LoVetri and taken Somatic Voicework™ courses and continuing education workshops for over ten years. As an artist, vocalist and educator, I can say without hesitation that her work has immeasurably changed my life, my singing, my teaching and my perspective on artistry. Jeanie and the work are incredible!"
Lisa Thorson
Jazz Vocalist, Composer, Arranger, Lyricist
Professor of Voice, Berklee College of Music, Boston MA
www.lisathorson.com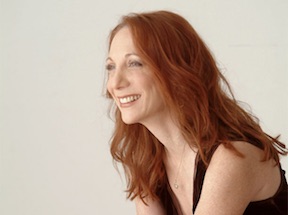 "Studying Somatic Voicework™ with Jeanie LoVetri has changed my life as a singer and a singing teacher. At my first SVW™ workshop, I felt as though a window had been thrown open, and suddenly I could see my way to finding the "something" I'd long felt was missing. The depth and breadth of Jeanie's knowledge are unassailable, and she passes that knowledge along with the utmost humanity. I have just one regret, which is that I didn't start working with her sooner."
Andrea Wolper, New York
Jazz Vocalist, Songwriter, Teacher
www.andreawolper.com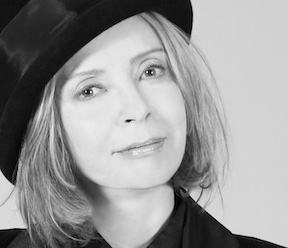 "As someone with background in classical (Juilliard, BM, MM) as well as Level III The Lovetri Method, Somatic Voicework, and a 20 year career as a jazz singer, I can attest to the great benefits of understanding the function based technique that Jeanie teaches for Contemporary Commercial Music. This technique has given me the tools to sing and teach authentically in the jazz world, and I would highly recommend making the investment of time and energy in SV if you're serious about a career in jazz or any other form of CCM."
Rondi Charleston
Jazz Singer/Songwriter
www.rondicharleston.com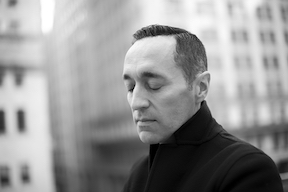 "Jeanie LoVetri's Somatic Voicework™ has given me the tools to navigate between different styles and extended vocal techniques, and taught me how to teach with clarity and understanding of the human voice. Her approach is clear, concise, empathetic and invaluable for any jazz singer today. "
Theo Bleckmann
Grammy™ nominated singer, composer and arranger.
Professor of Jazz Voice at Manhattan School of Music.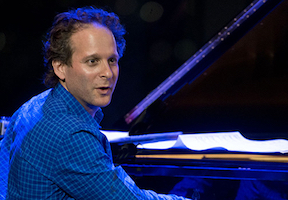 "Jeanie LoVetri's groundbreaking training methods put the singer's actual voice and what she or he wants to achieve front and center. Her sincere belief that you can make any sound you want in a healthy way is guided by over four decades of research and experience teaching singers of all styles. Ms. LoVetri welcomed me into the world of voice pedagogy and showed me how to develop my voice to realize my dreams as a singer. It has literally taken me around the world and introduced me to so many wonderful people, and I am forever grateful.
 Blues, R&B, Jazz and Gospel singers beware, Dr. Trineice Robinson-Martin is joining Jeanie LoVetri this year at Baldwin Wallace University in Ohio to teach you how to make a soulful sound with optimal flexibility and freedom in your voice. Dr. Robinson-Martin wrote the book, "So You Want to Sing Gospel," and received her doctorate from Columbia University's Teachers College for her thesis on Gospel Voice Pedagogy. She brings a lifetime of experience singing all styles of African American music including Blues, Jazz, Gospel and R&B and has emerged from the Academy with a unique combination of skills to support the demands of singing African American styles including scoops, hollers, gravely sounds, shouting and whispering.
 Run, don't walk, to the Lovetri Institute for Somatic Voicework™ to study with Jeanie LoVetri and Dr. Trineice Robinson-Martin and the other talented and generous faculty. You will be transformed."
Eli Yamin
Composer, pianist, singer
Author of So You Want to Sing Blues
Co-founder of Jazz Power Initiative, a non-profit organization transforming lives through jazz arts education.